Superior vision sensing –
leaves the rest in the dark
Compact and easy to use, the VISOR® V50 delivers visionary optics where you need it most, with integrated lighting and a resolution ten times that of standard vision sensors.

It achieves an image quality previously only available with expensive, complex vision systems, with a single-glance, high precision approach that considerably expands the potential applications.
High performance and reduced installation costs
The high performance offered by the VISOR® V50 expands the range of applications available, bringing added benefits to more end-users than ever before.

Compact and easy to install, the sensor's global shutter technology ensures even better results in certain applications – for example, when reading moving bar codes.

The VISOR® V50's large field of view means that fewer cameras are required, reducing installation costs.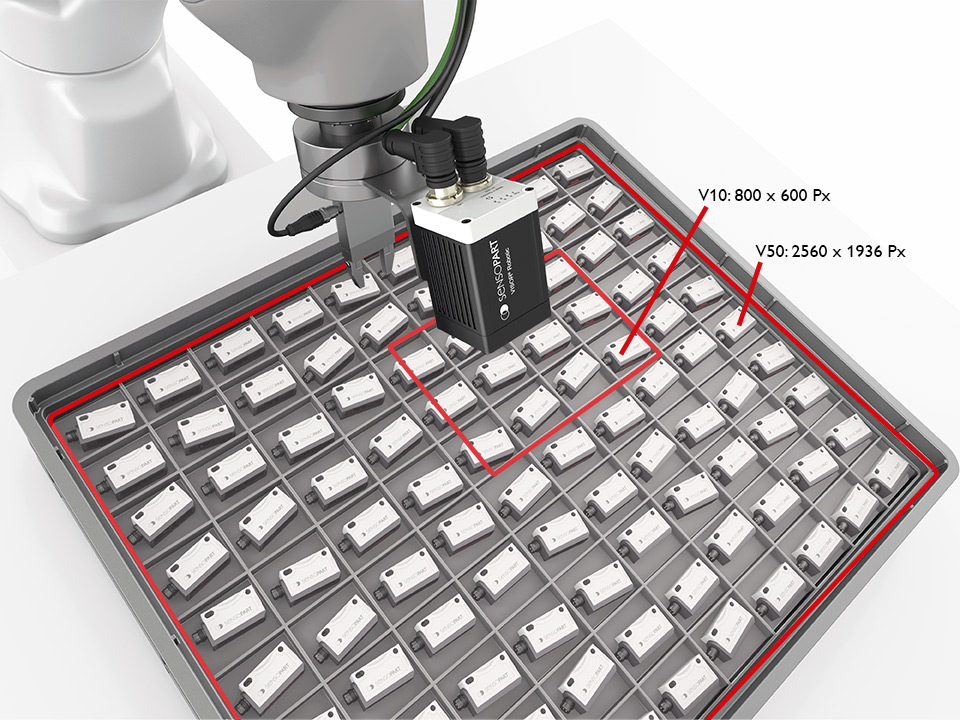 High-performance sensing
The VISOR® V50 delivers precise detection of the smallest details, with a 5-megapixel (2560 x 1936) resolution. That's ten times greater than standard vision sensors, and provides image quality previously achievable only with expensive, complex systems.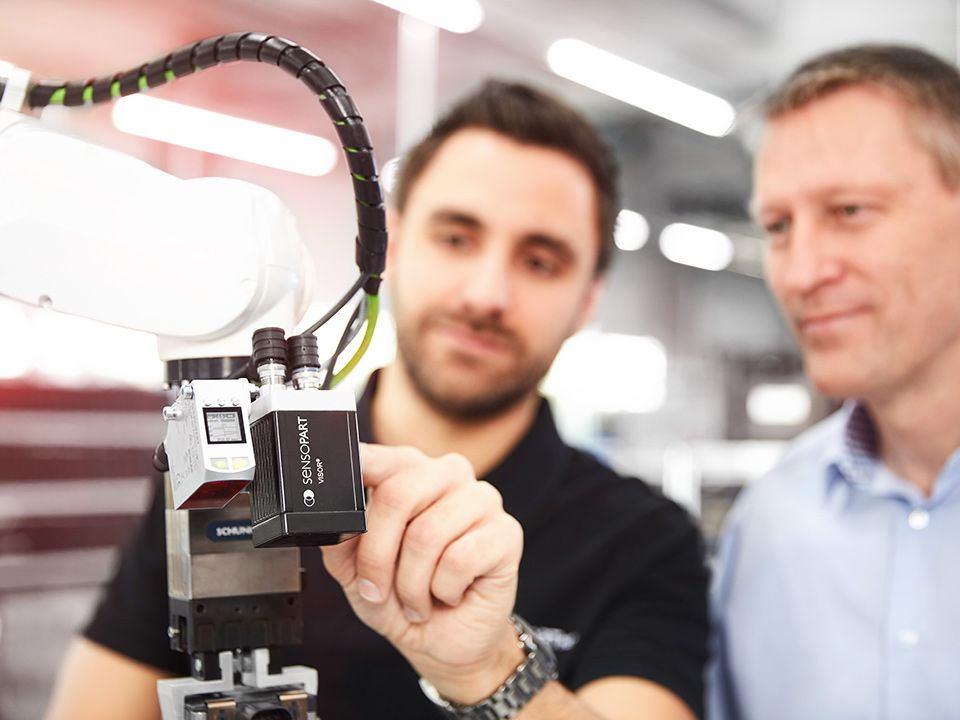 An easy-to-use solution
Designed to be user-friendly, the VISOR® V50's integrated lens and lighting allows for automatic focus and brightness adjustments. Working distances and image settings can be changed with the click of a button.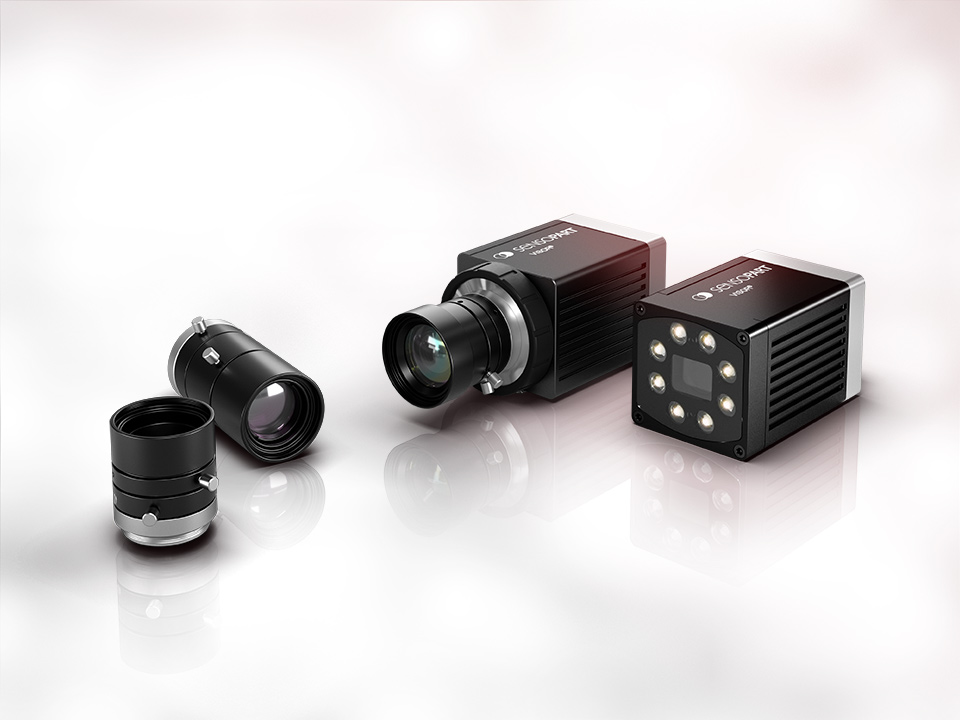 Expanded range of applications
The VISOR® V50's field of view or operating distance can be flexibly adapted to the most diverse requirements by selecting a suitable C-mount lens. For example, switch from long-range code reading to inspecting an entire instrument panel just by swapping the lens.
Get the specifications, get the brochure.
Delve deeper into what the VISOR® V50 can do for your process, get the specifications and see the results produced that make the VISOR® V50 clearly better than the competition.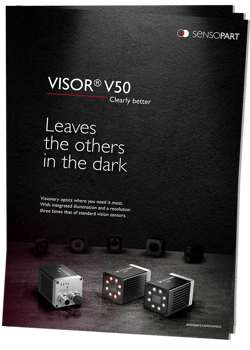 Expand your sensing capabilities with the VISOR® sensor family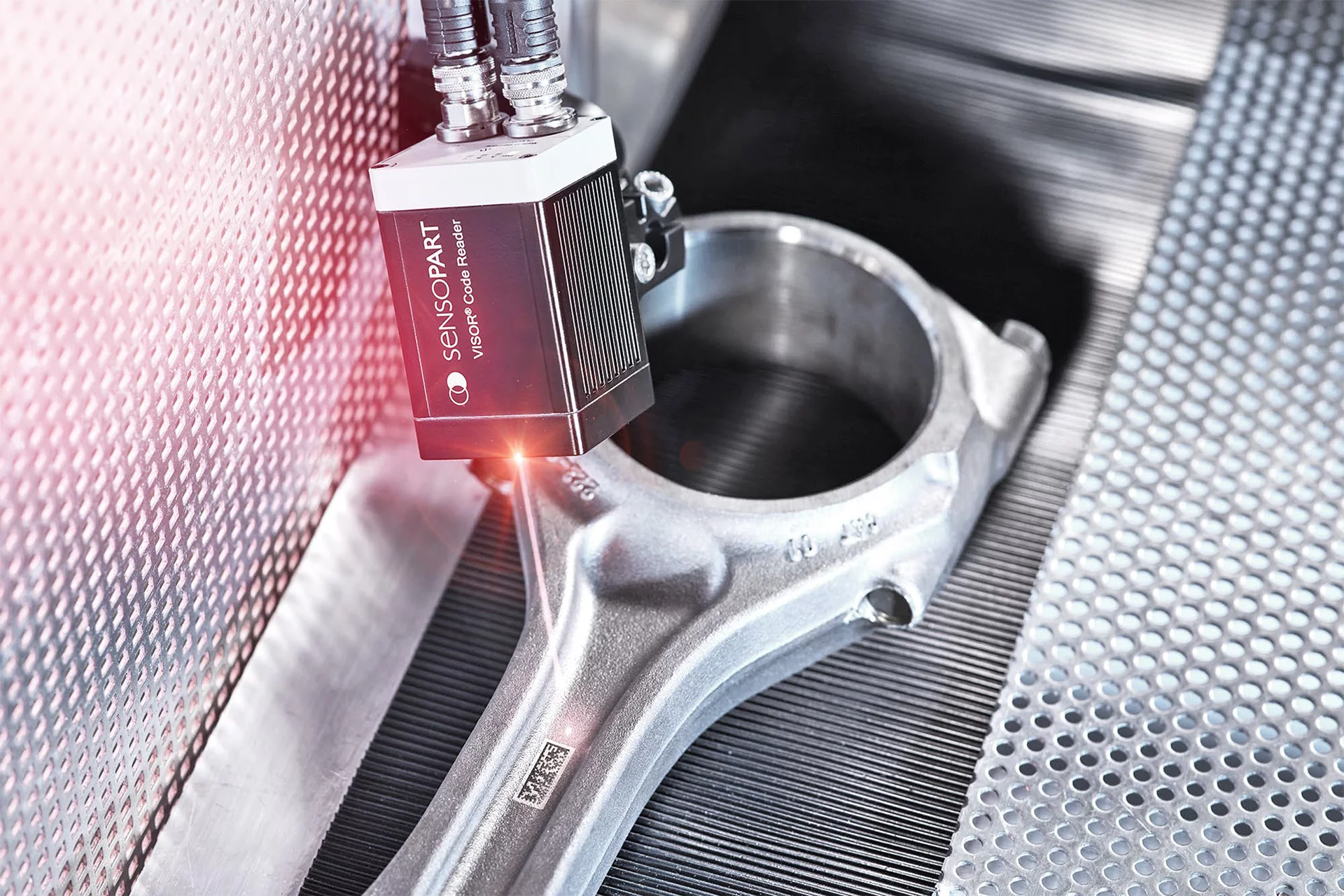 VISOR® V50 Code Reader
Reliable reading of 1D bar codes, 2D data matrix codes and OCR.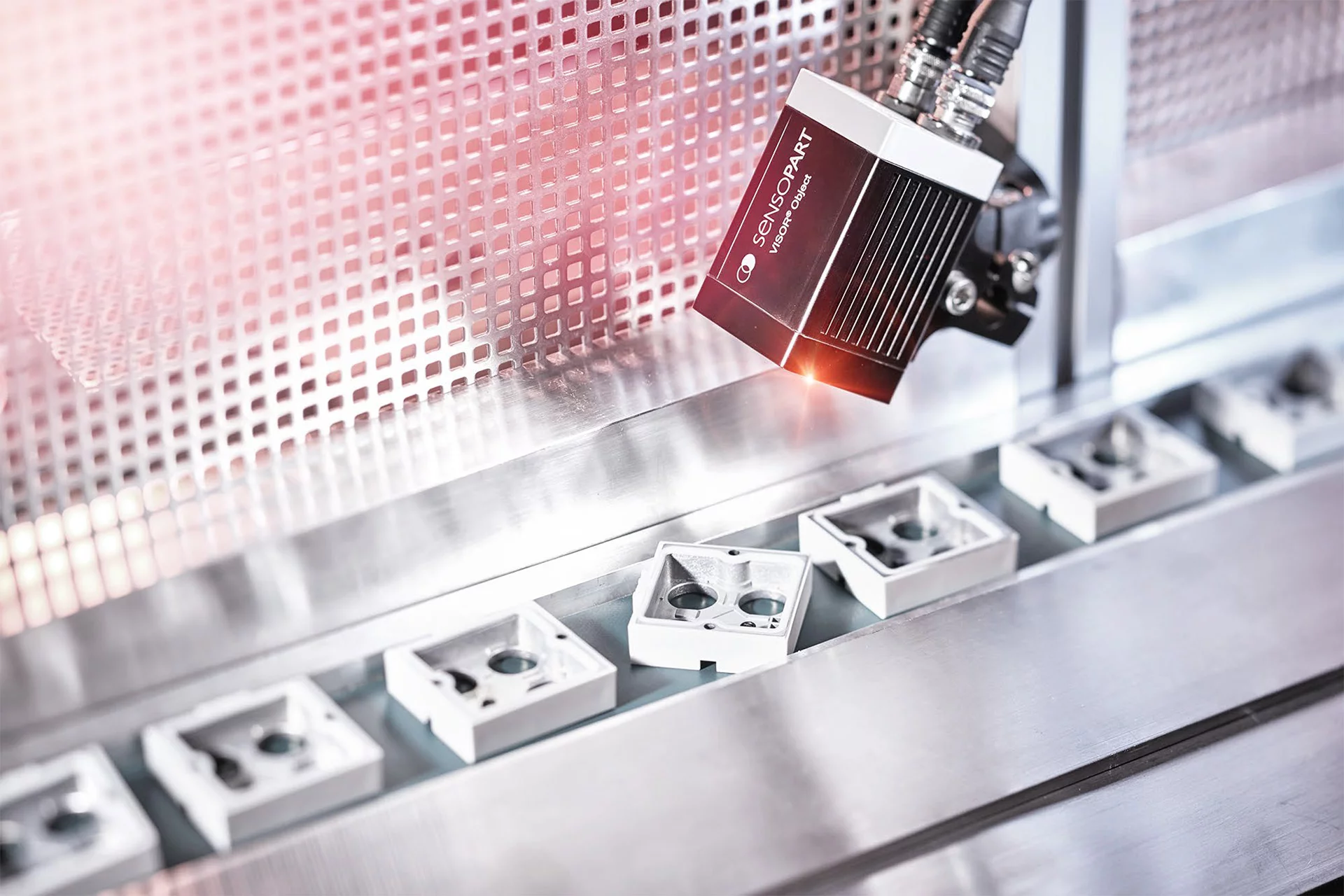 VISOR® V50 Object
Reliable object detection, presence check, completeness check, position inspection and measurement tasks.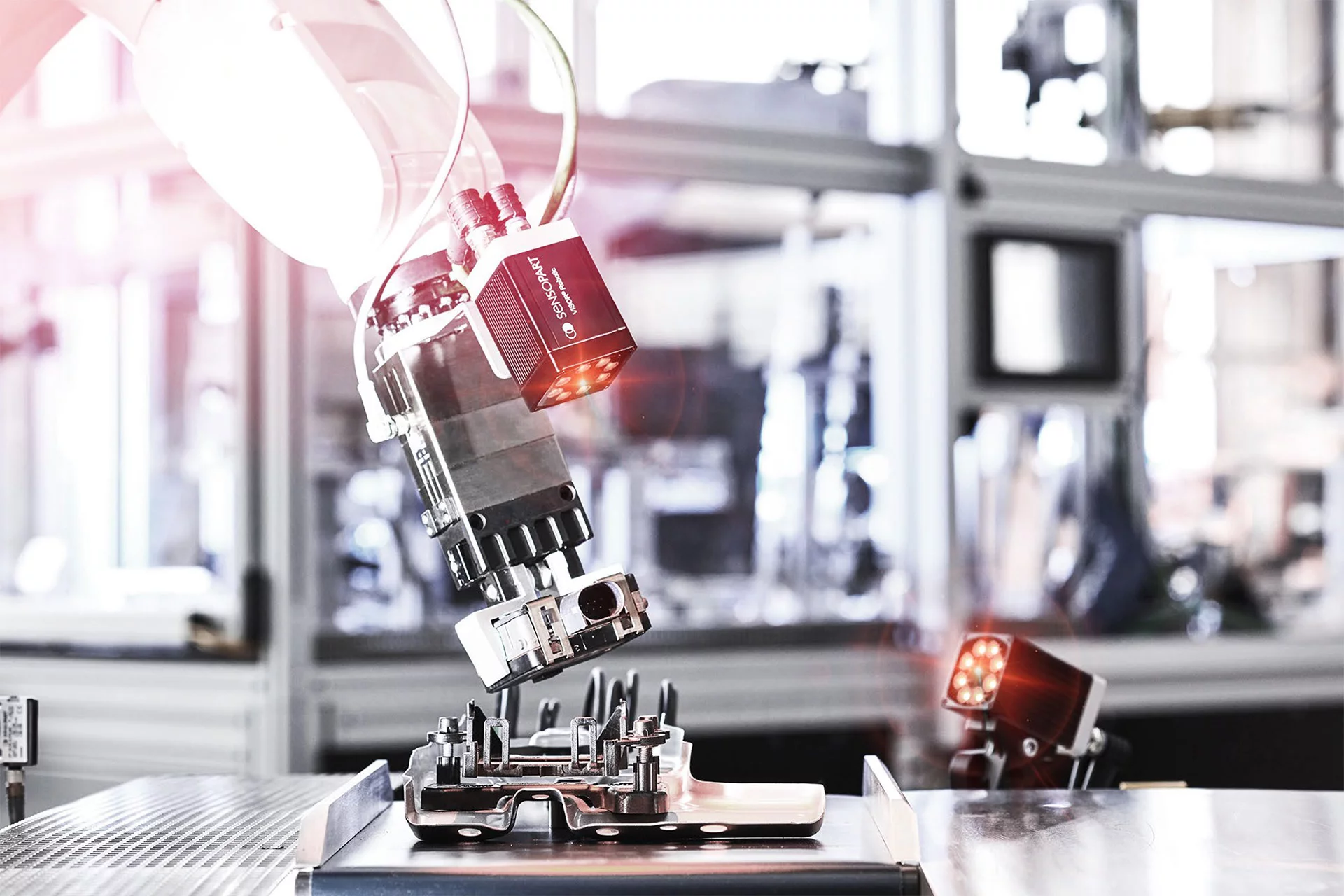 VISOR® V50 Robotic
Robotics, presence, completeness, measurement, positioning, calibration methods and 3D grip point transformation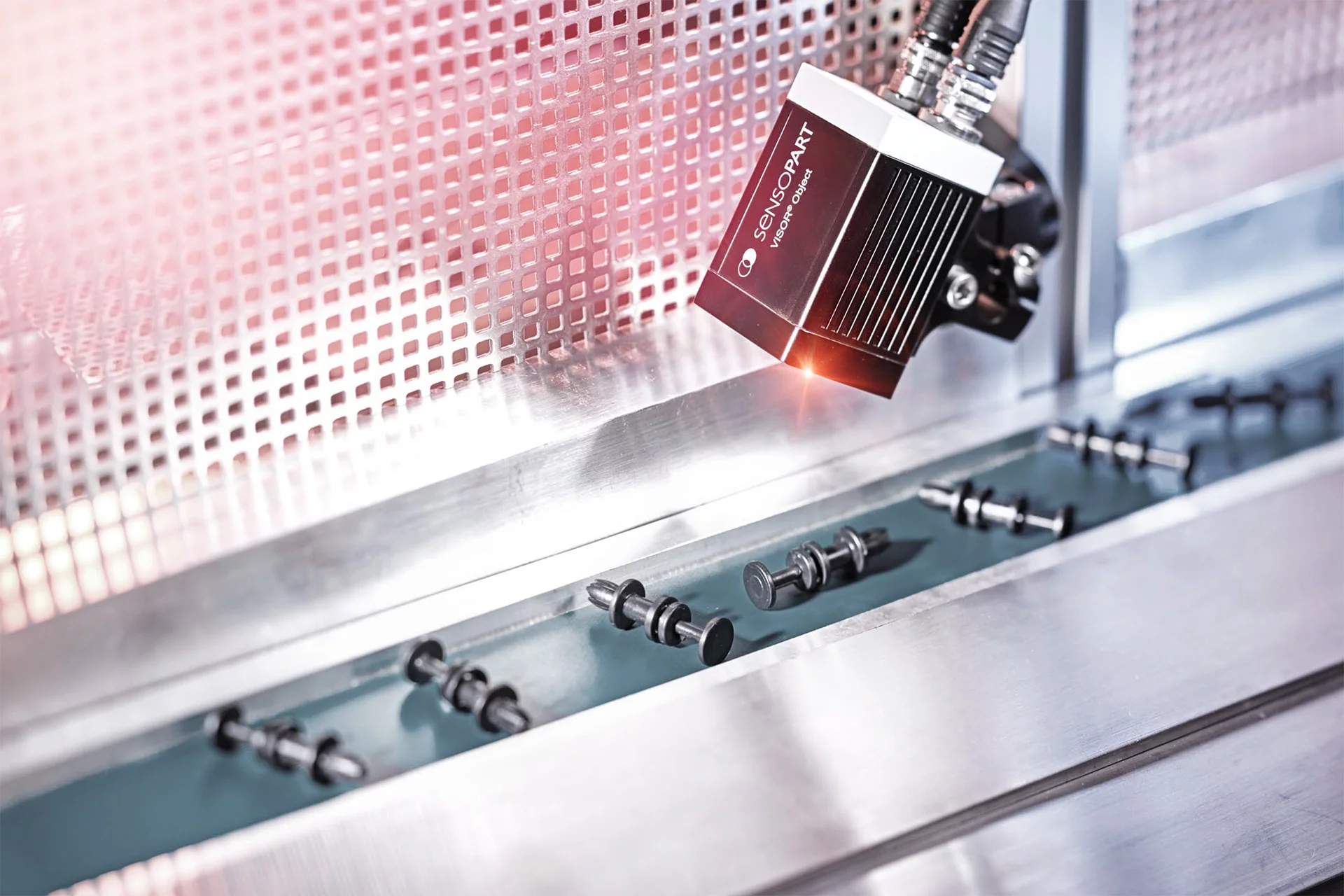 VISOR® V50 Allround
VISOR® Object, Code Reader and Robotic combined in one device.