Superior vision sensing –
leaves the rest in the dark
Compact and easy to use, the VISOR® V50 delivers visionary optics where you need it most, with integrated lighting and a resolution ten times that of standard vision sensors.

It achieves an image quality previously only available with expensive, complex vision systems, with a single-glance, high precision approach that considerably expands the potential applications.
High performance and reduced installation costs
The high performance offered by the VISOR® V50 expands the range of applications available, bringing added benefits to more end-users than ever before.

Compact and easy to install, the sensor's global shutter technology ensures even better results in certain applications – for example, when reading moving bar codes.

The VISOR® V50's large field of view means that fewer cameras are required, reducing installation costs.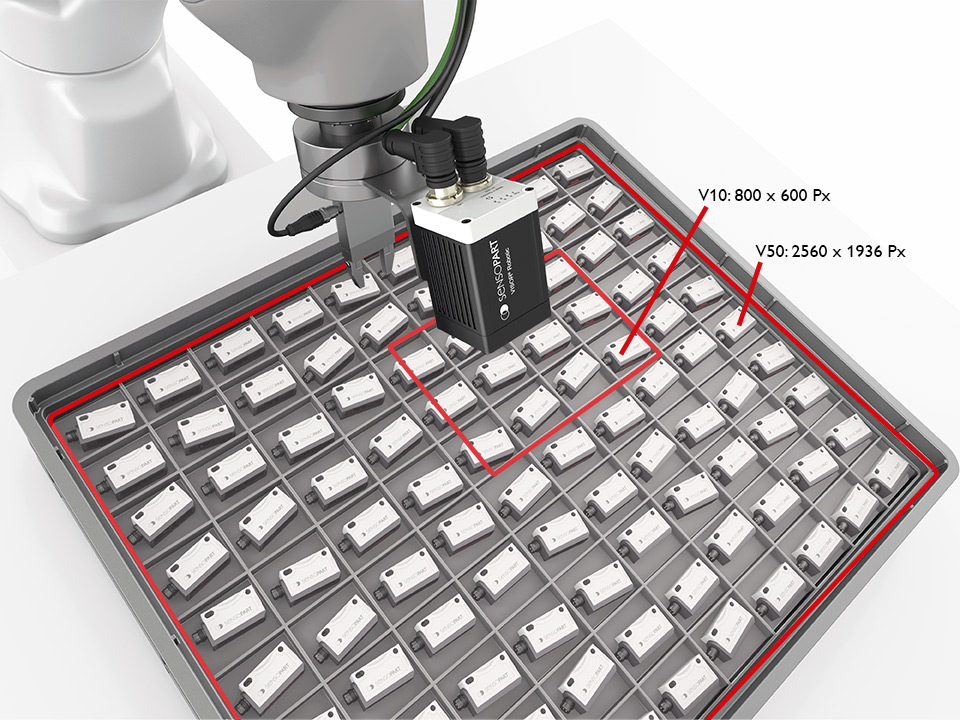 High-performance sensing
The VISOR® V50 delivers precise detection of the smallest details, with a 5-megapixel (2560 x 1936) resolution. That's ten times greater than standard vision sensors, and provides image quality previously achievable only with expensive, complex systems.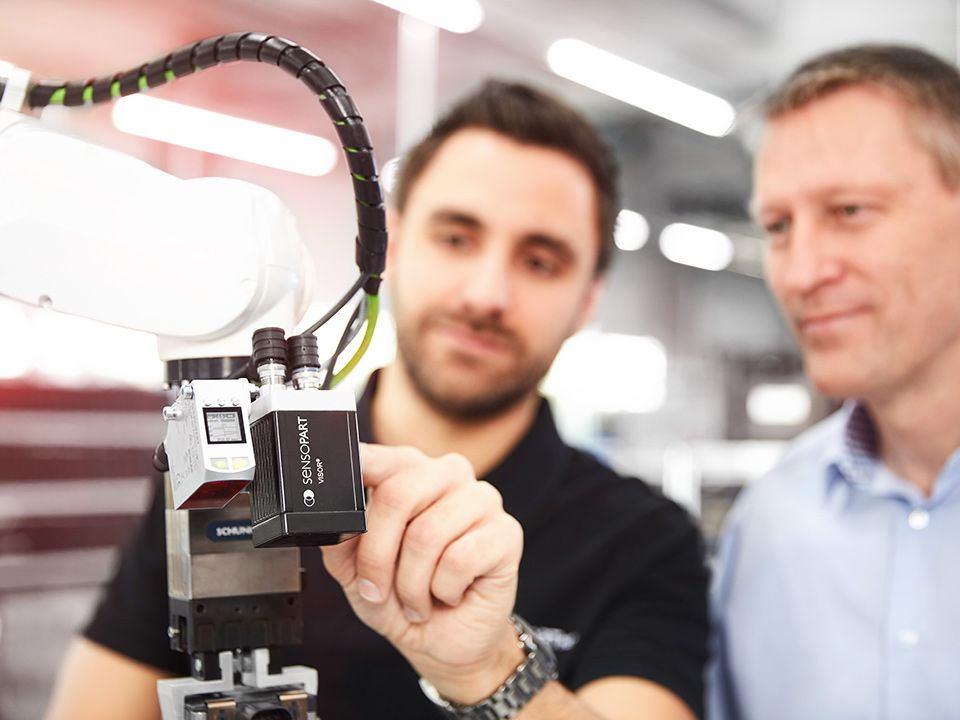 An easy-to-use solution
Designed to be user-friendly, the VISOR® V50's integrated lens and lighting allows for automatic focus and brightness adjustments. Working distances and image settings can be changed with the click of a button.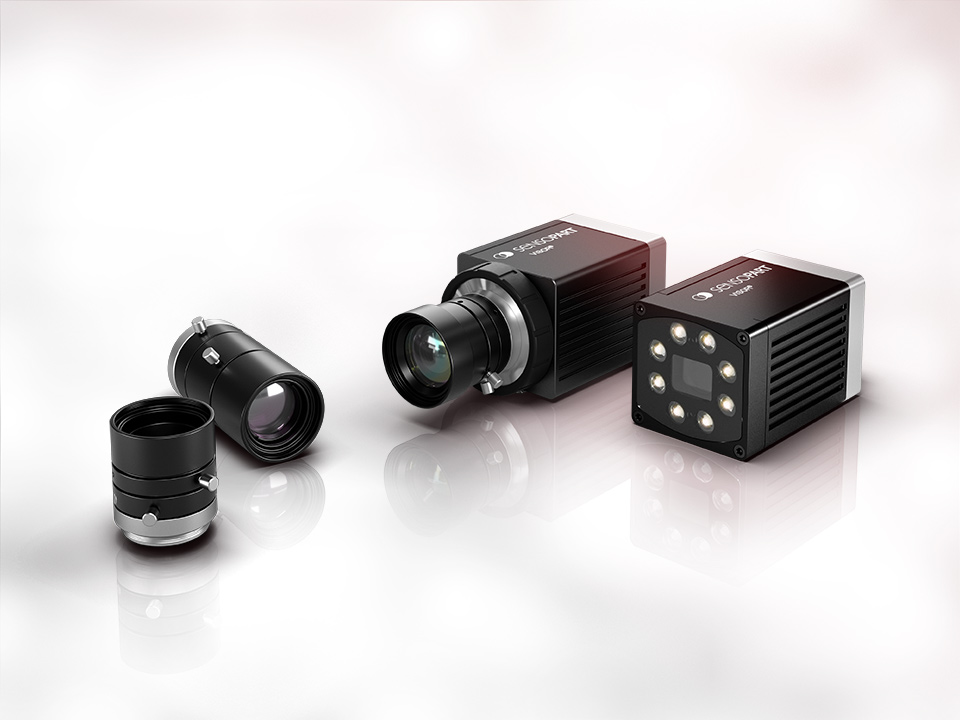 Expanded range of applications
The VISOR® V50's field of view or operating distance can be flexibly adapted to the most diverse requirements by selecting a suitable C-mount lens. For example, switch from long-range code reading to inspecting an entire instrument panel just by swapping the lens.
Get the specifications, get the brochure.
Delve deeper into what the VISOR® V50 can do for your process, get the specifications and see the results produced that make the VISOR® V50 clearly better than the competition.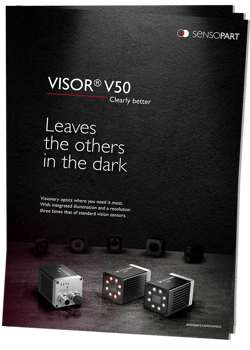 One camera, one software, any application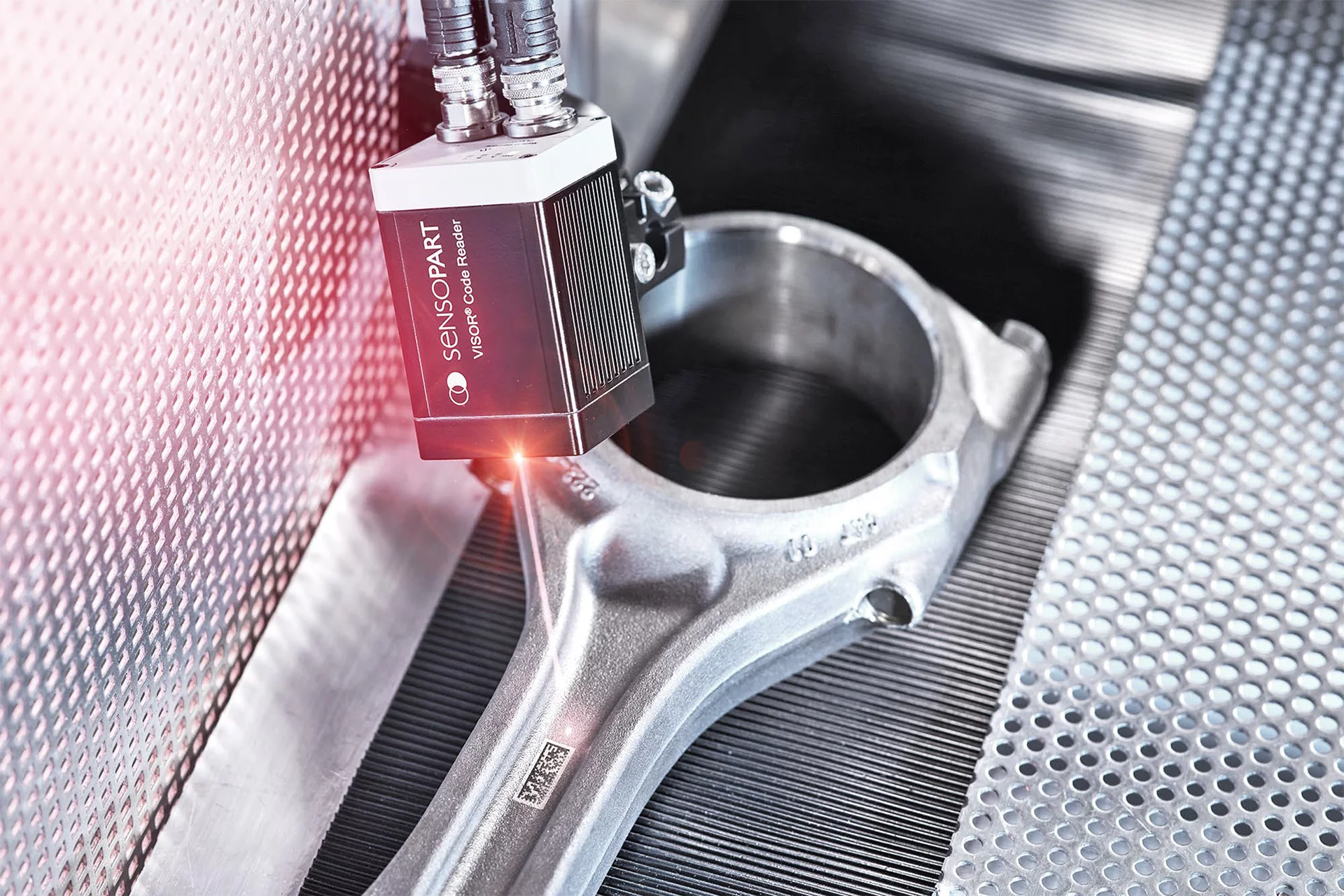 Identification
Enabling reliable component identification throughout the entire manufacturing process, VISOR® V50 Code Reader reads all industry-standard 1D and 2D codes, even on difficult surfaces, achieving a perfect reading rate over 2m with three integrated optical variants.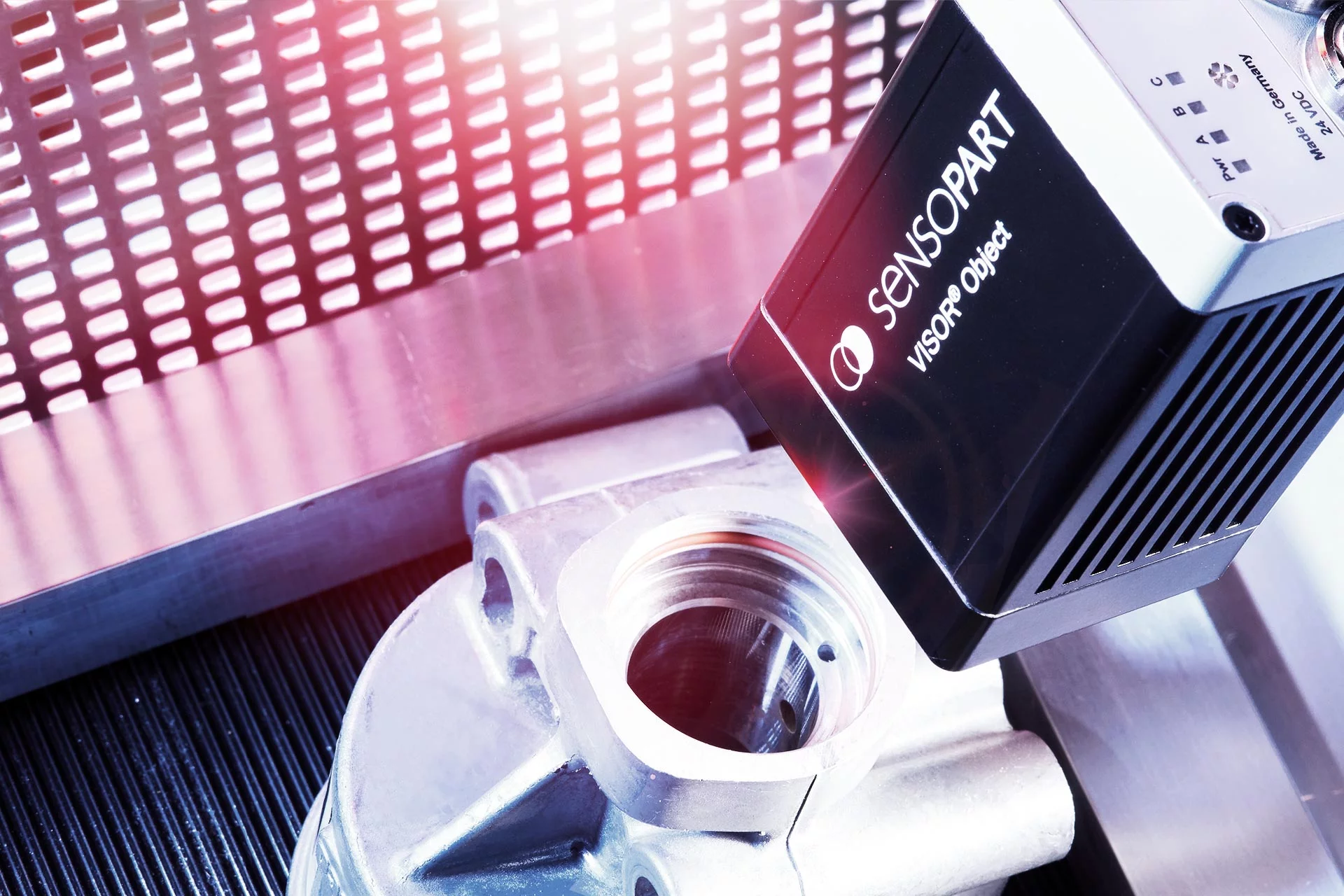 Inspection
With its large number of detectors, the VISOR® V50 Object reliably solves even complex tasks ensuring the correct assembly of battery packs – from the presence of safety-relevant components to the exact positioning of the assemblies for automation.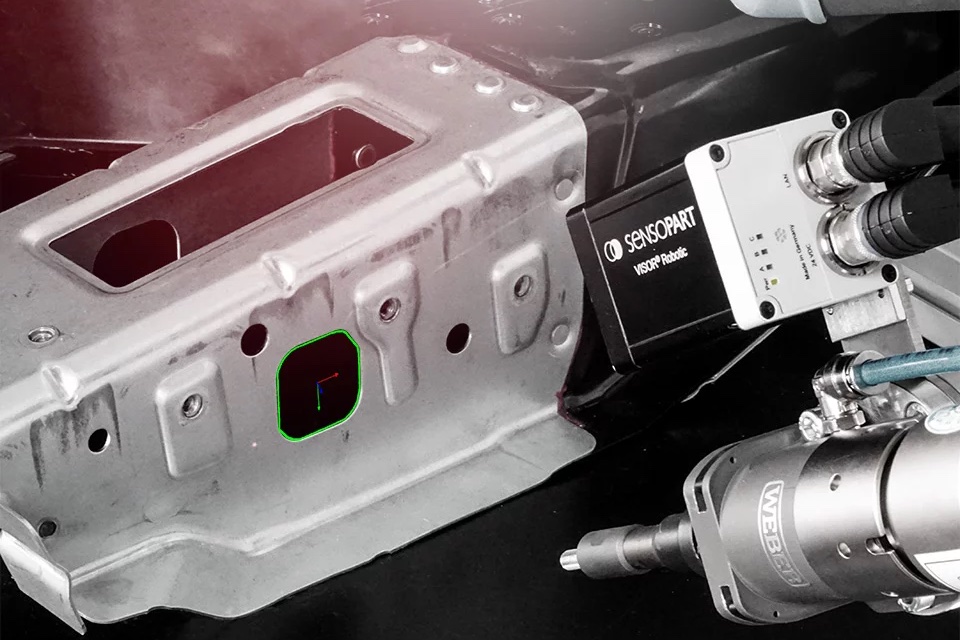 Positioning
With the VISOR® V50 Robotic acting as the 'eye' of your handling and assembly robots, you can be sure that the fit of your doors are taken care of even in the toughest conditions.